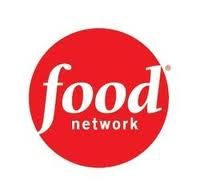 Sadly, gone are the Food Network heydays of Emeril Lagasse and his signature, "BAM!" heard 'round the world.


So I guess it's time now to bring out the big guns. Or at least, some of those show pitches that the network bigs might have passed on while they still had people glued to their TV screens, and mesmerized by such shows as Emeril Live or the symphonic music and pot clanging mayhem of the original Iron Chef from Japan. Bang, bang, bam...BAM.
In other words, these days it looks like the Food Network could use a little help, with a capital H.
A recent article in the New York Post reports that Food Network and HGTV ratings have fallen off in the end of 2010. In addition, the network's quarterly declines worsened throughout the year, falling 3.3% in the second quarter and 4.5% in the third quarter, according to Nielsen numbers. Also, primetime ratings for women (the main audience for both these networks) were down last year, and Food Network's ratings among ages 18 to 49, and 25 to 54, fell 9 percent just last month.
And it comes as no surprise that the article goes on to say that Bravo, Discovery and other networks are running food-related shows -- and literally kicking Food Network square in its butt by stealing many of its viewers. Even though, some of the competition also comes from the FN's sister network, the Cooking Channel and the network that started it all with my beloved Julia Child back in the '60s, PBS.
So maybe it really is time for a complete programming "reality check" over at the once mighty Food Network. And instead of shows like Iron Chef, Top Chef or Kitchen Nightmares, maybe something a bit more informative to the viewing audience, with a little more quality and substance?

Um, like for instance: Maybe a few cooking shows for children, teens, and younger adults?