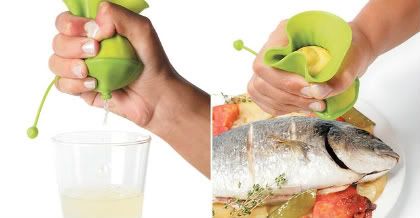 I admit that I just flat out adore lemons. From taking the smelliness off your hands after preparing your fish dishes, to kicking them up a notch after you've cooked them and put them on a plate, you have to agree, that if nothing else, these yellow and green (lime) little beauties are versatile.

So imagine how happy I was to stumble across Lékué's
Luki Lemon Press
, a worthy, and I must say, formidable competitor to the average, everyday
Lemon Squeezer
. Or, by simply using a little human hand and finger action to get the juices flowing.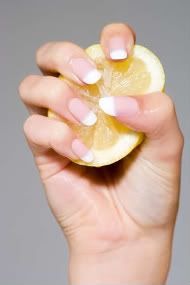 But by inserting a half of a lemon into this neat little gadget, you can squeeze the juice out of a bottom spout -- without seeds.
The design also includes a snap-shut spout for storage of your partially-squeezed lemon in the refrigerator.

$8.95 for a set of two at
amazon.com
What a gadget. Love this one!