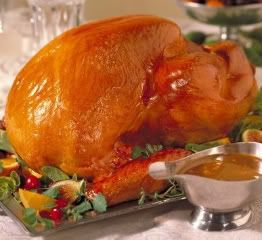 Yes, it's that time of year again.
So sit back and watch
Epicurious
editor-in-chief, Tanya Wenman Steel, as she whips up a Thanksgiving meal for 8 people on a budget of less than $80. (Wine *not* included.)
And for more Turkey Day tips, be sure to check out the Epicurious complete
Thanksgiving Guide
.