A great lover of pesto myself, and on just about any kind of pasta dish (as well as an out-of-this-world stuffing for chicken breasts with assorted cheeses and wrapped in prosciutto ham!), Pistou is France's much-loved answer to this sauce favorite from the Provençe region. And in this month's Food & Wine Magazine, Paula Wolfert shares her recipe and ways to use it.
Typically added to a vegetable-rich soup, pistou has had a long history. The Roman poet Virgil described a sauce made by crushing herbs in a mortar with garlic, salt and olive oil. Over time, the sauce morphed into the heady Genoese pesto, which then morphed into pistou in Nice.
Making my pistou starts with adding tomatoes and olive oil to basil, garlic and salt, then crushing the mixture in a mortar with a pestle until it's smooth. (In the Provençal dialect, pistou means "pounded.") The pistou is then stirred into the soup, amplifying the flavors of both.
Find out more about the making of this versatile sauce
here
.
Paula Wolfert is also the author of several cookbooks which capture the essence of foods from other parts of the world. Her latest is titled
The Cooking of Southwest France : Recipes from France's Magnificent Rustic Cuisine
.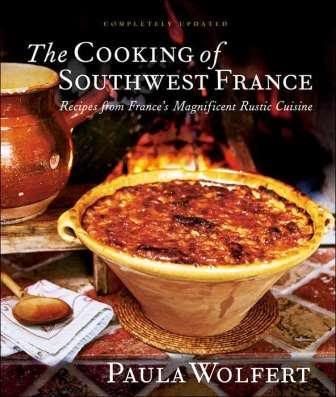 It's Monday, gang. Make it a good one and an even greater start to the week. Peace.